Introduction
Chronic myofascial pain syndrome (MPS) can be a debilitating condition characterized by persistent muscle pain, trigger points, and restricted range of motion. While various treatment approaches exist, a five-step process has emerged to manage this condition effectively.
I developed and successfully implemented this process at my Qiworks clinic. The approach aims to identify the pain circuit, provide heat therapy, address trigger points, lengthen the fascia, and perform gentle sweeping movements. This article will delve into each step of the process, outlining its significance and potential benefits in managing chronic myofascial pain syndrome.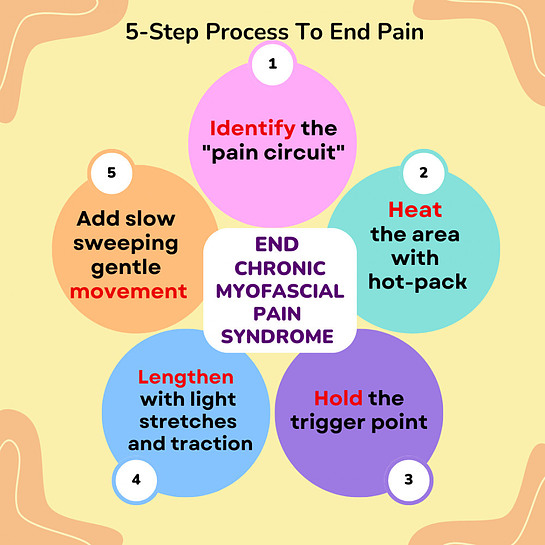 Step 1: Identify the pain circuit
The first step in this process involves identifying the pain circuit. Understanding the specific areas and trigger points involved in MPS is crucial for targeted treatment. By thoroughly assessing the patient, the healthcare professional can pinpoint the trigger points and design a personalized plan to address them effectively. Identifying the pain circuit helps direct subsequent steps and ensures a comprehensive approach to managing MPS.
Step 2: Heat therapy with hot packs
Heat therapy has long been recognized as a valuable pain relief and muscle relaxation method. Applying hot packs to the affected areas helps improve blood circulation, relax muscles, and reduce pain. Heat increases the extensibility of tissues, allowing for enhanced flexibility and improved range of motion. Employing heat therapy as the second step sets the stage for subsequent interventions to be more effective.
While Ice has been used to reduce inflammation, Myofascial Pain Syndrome is not an inflammatory response. It is a thickening of the myofascial connective tissue due to the altered state of the fibroblast into its inactive fibrocyte state. Ice will reinforce that altered state and lengthen the healing process.
Step 3: Trigger point release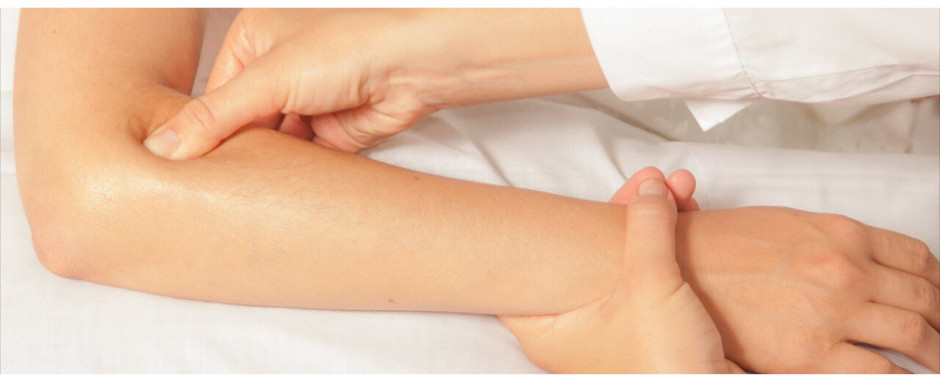 Trigger points, areas of hyperirritability within muscles and their surrounding fascia, play a pivotal role in the myofascial pain syndrome. Addressing these trigger points is essential for alleviating pain and restoring normal muscle function. The third step involves locating the thickened point at the attachment to the joint and applying pressure to it for approximately 30 seconds. This technique, known as trigger point release, aims to release tension and promote pain relief. Patients may experience a reduction in localized tenderness and a decrease in referred pain following this intervention.
Step 4: Lengthening the fascia through gentle stretches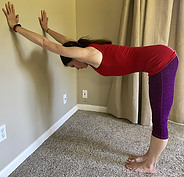 Fascial lengthening is a critical component in managing myofascial pain syndrome. In the fourth step, patients engage in gentle stretches targeting the affected areas. Holding each stretch for two minutes allows for adequate tissue elongation and relaxation. Micro-movements can be incorporated to enhance the effectiveness of the stretches, which involve small, controlled oscillations within the stretch position. This helps release tension within the fascia and promotes an improved range of motion.
Step 5: Perform slow, gentle sweeping movements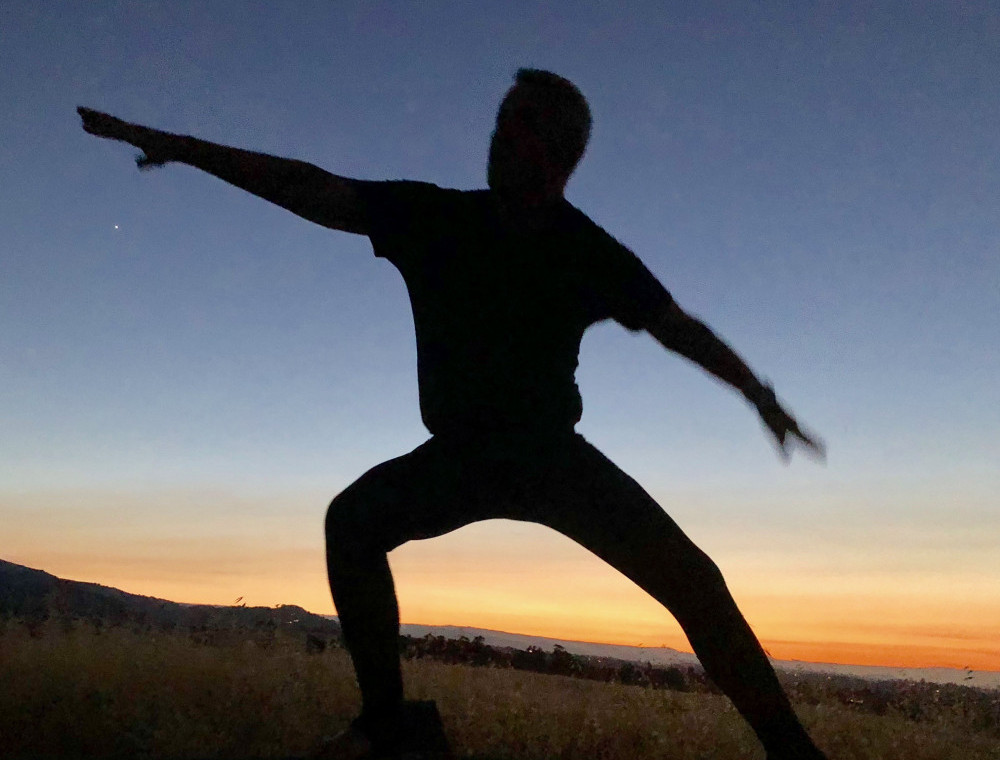 The final step of the process involves performing slow and gentle sweeping movements with the affected area. Move only to the outer edge of the comfort zone. This is a slow, measured process that requires patience and repetition.
This technique promotes blood flow, reduces muscle tension, and enhances tissue mobility. By incorporating slow, controlled movements, patients can experience increased circulation and relaxation, reducing pain and improving overall function. After completing step five, the process loops back to step four, allowing for continuous fascial lengthening and gradual improvement over time.
Conclusion:
The five-step process for managing chronic myofascial pain syndrome has successfully decreased pain and increased the range of motion for patients at the Qiworks clinic. This comprehensive approach targets the pain circuit, utilizes heat therapy, releases trigger points, lengthens the fascia through gentle stretches with micro-movements, and incorporates slow sweeping movements. By following this method, patients experience improved muscle function, reduced pain levels, and increased mobility.
It's important to note that while this process has shown positive outcomes, chronic myofascial pain syndrome can vary in severity and complexity among individuals. Consulting with your healthcare professional who is experienced in pain management is crucial for proper diagnosis, personalized treatment plans, and ongoing support. With their expertise, patients can receive tailored interventions that complement this five-step process and enhance their overall well-being and quality of life.