Fascia, also called connective tissue, surrounds as well as supports each muscle fiber, tendon, nerve, blood vessel and bone, so that they stay in place. It is made up of microscopic collagen fibers shaped into tiny tubular structures, a protein called elastin, to create flexibility and oily goo called hyaluronan so the collagen structures move freely over bones. It is also innervated with fibroblasts that communicate with each other, creating a neural network responsive to many types of trauma or behaviors. They can also contract the tissue as well as weave it like tiny spiders. For a more technical article on fascia and chronic pain read here.
Why should I care about my fascia?
Fascia responds to a sedentary lifestyle and poor posture by thickening near the joints, and becoming sticky. When it dries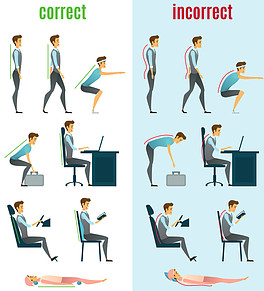 up and tightens around muscles, it can limit mobility, cause pain and bundle into mounds of this rubbery tissue. If you are active, this is less of a problem. However, if you experience a trauma or injury, the same bundling occurs to protect the joints.
80% of my work in clinic dealing with chronic pain origins in fascia bundling, This can affect posture, gait and alignment of hips, back or shoulders. This fascia is everywhere in your body! More than 20% of your body mass is fascia. Yet, most folks know very little about fascia. Carpenters know it as a flat material covering the ends of rafters, or molding as a superficial layer for decoration, to hide the joints and joists. This body fascia is also a covering, but it has critical functionality in the way we move. It is really a sensory organ that simultaneously observes and facilitates our movement and posture.
What can I do to improve fascia functionality?
Think of fascia as a kind of smart and flexible gummy clay that molds your body. Observe if you roll your shoulders forward,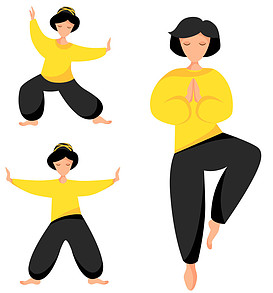 round your upper back and tilt your head forward to text, work on your computer or even drive. If you find that those body behaviors often happen throughout the day, your fascia is taking notes. Your fascia will respond by thickening and bundling to help support your most common positions, tasks and behaviors.
Regular movement of all the joints in many directions will help break up the holding patterns. Set an alarm for every hour if your work keeps you desk bound at a computer for long periods of time. Take a walk, move your arms, do some basic twists and turn your head in all directions. Don't move too fast, move deliberately. Personally I use Qigong for these kinds of movements. Qigong gives an intentionally as well as breathing exercises to the slow, fluid movements needed for fascia reset. Here's a video for one of my favorites. This is a Qigong not only to provide fascia reset, but also to teach your mind to manifest what you want for the rest of the day! Click Here for the Manifestation Qigong.
When you stretch, try not to stretch too far initially. If bundled, fascia will respond to a big, deep stretch by thickening even more. Start at the first edge of the stretch, just when you barely begin to feel the muscles starting to pull, and hold there for longer than you would normally hold your stretch. Even 2 minutes is not too long in these limited stretches. I like to call them lengthening rather than stretches. Think of yourself being longer than your physical body as you do these simple postures.
The "Weaver" of our body's posture.
The weavers of our posture are the Fibroblasts of the fascia. These little miracle workers create much of this extracellular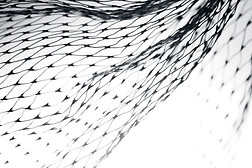 matrix, much like a collagen net that gives support and allows functionality to our muscles, tendons, bones and organs. Fibroblasts not only emit the tiny collagen fibrils that are actually microscopic tubes they are also great communicators. As a body part takes on weight, the Fibroblasts communicate to one another and can actually change location, providing additional support for the stressed area. When the tension is released they slowly return to their former positions, and the "net" of collagen fibers come back to form.
Researchers are just scratching the surface on everything the Fibroblast accomplishes, and in turn how fascia responds to traumas. There is some disagreement in the scientific community on how to even classify fascia. A Paper came out recently proposing that fascia is indeed it's own organ, The Interstidium. This organ, if science decides it is indeed an organ, not only provides structure, and protection, but is also a system of fluid-filled membranes. It would also be the largest organ in the body.
We think we know a lot, yet we know very little.
Conclusion
I hope this gives a bit of insight on the inner workings of our bodies. I know it can be complex, but most of us know more about the car we drive than the body we inhabit as our personal vehicle for the duration of this life. We all want to thrive. Thriving is more than making a lot of money, traveling to exotic places and socialization. Our body is out vehicle for awakening. I encourage you to learn as much as you can about how it responds to your particular lifestyle.
Here's to your optimum health!