Hi, My name is Al Perry, and I work in health-care as a therapist. I'd like to take you through a look at the different types of medicine. Perhaps it will help add to your health toolbox.
A Broad Look At Medicine
The traditional and alternative medicine fields use various techniques to treat and cure disease. Western medicine uses the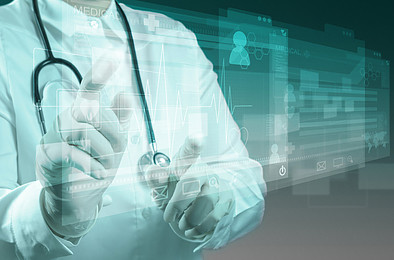 language of science to study the human body, dividing the body into organ systems. There are two broad areas of Western medicine: Surgical and non-surgical. Surgical areas include general surgery, neurosurgery, and urology.
Psychiatry is a separate field with a distinct focus on the functionality of the mind. Both doctors have an MD or DO degree. Physiologists are experts in biology who specialize in studying organisms and their diseases and conditions to come up with solutions for better health. Physicians can specialize in many aspects of healthcare. Doctors can also practice psychotherapy or pharmacology.
A practitioner of the mind/body paradigm believes that the person is more than the sum of its organs. Therefore, they believe that the mind and body are intertwined. Some of these practitioners might conclude that the physical problems are the result of psychological issues.
Diverse Approaches of Medicine
Western medicine focuses on treating symptoms and does not tend to consider the body as an entire system. Holistic practitioners treat the whole person, including the mind, body, and spirit. They work to identify the root cause of a patient's symptoms and then work to correct that problem. In western medicine, a physician may perform a physical examination, order lab tests, and make a diagnosis based on the patient's symptoms and history.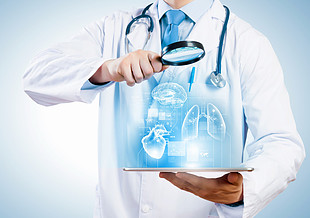 As far as the physical symptoms of disease are concerned, western medicine is the shown to be most effective in treating acute ailments and trauma. This style of medicine tends to treat the symptoms, which works well on acute problems, but doesn't necessarily address how the body works in synergy. For example, the traditional Western medical practice does not address a patient's mindset to diagnose or treat a disease. It addresses the symptoms, not necessarily the underlying cause. In other words, western medicine is not the best at understanding the complex mechanisms of chronic illness. Long term drug use rarely works for chronic illnesses. These patients and their symptoms are generally managed, not cured.
In addition to conventional medicine, alternative, and complementary medicine use plants and plant substances as a remedy. While the practice of these methods is not widely used in the U.S., it is considered somewhat effective in treating certain kinds of disease and illness. However, it works best to complement traditional therapy and not substitute for conventional treatments. There are different types of medicine, and not all of them are equally effective. It is important to understand the differences between them, to choose the best treatment that will ensure optimum health.
A Deeper Look Into Types of Medicine
Modern Western medicine relies heavily on the use of drugs, which differ from Natural Medicine or Indigenous Medicine treatments. A Chinese Medicine doctor may treat an illness using either herbs or acupuncture. Herbal medicines are also a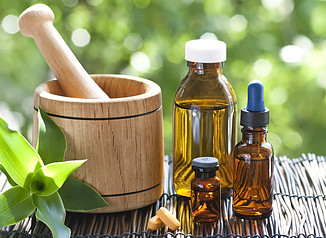 form of complementary or alternative medicine. While both types of medicine are based on plant-based remedies, they do not always have the same benefits. As a rule, herbal medicines are not as immediately effective as conventional drugs but have fewer side effects if professionally formulated.
There is another type of medicine. Mostly, in our western culture, we do not think of what I am about to present as a medicine. The root of this medicine is in Indigenous cultures, such as Native American Medicine. This medicine may not be a substance at all, but an action. Those actions may include, "running to meat the dawn", "walking and breathing deeply through Nature", "sweating out the pathogen", or "dancing to express the stuck emotion at the root of the symptom".
To look at medicine defined, what does Webster say?
Webster's top 3 definitions of medicine are: ( taken from https://www.merriam-webster.com/dictionary/medicine )
a substance or preparation used in treating disease.
b: something that affects well-being.
c: the science and art dealing with the maintenance of health and the prevention, alleviation, or cure of disease.
Let's look at b. "Medicine is something that affect well-being."
The Concept of Wellness
If Medicine is something that affect well-being, then the best medicine you can provide for yourself and your family is a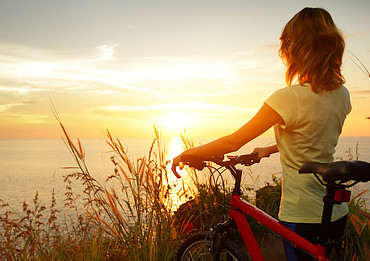 healthy lifestyle. More than any doctor, healer, or guru, you are the medical provider for your life and the lives of those you love. What you eat, drink, how you move and interact with people will affect your health more than any drug.
Eat smart and think balance! It's not "all or nothing". Yes, sugar is the enemy, but a small amount once in a while won't kill you. Exercise is important, but it can't run your life. Work brings in money, but there has to be time to rest and have social interaction. This is life! we want to live, love, and enjoy the time we're here! Wellness is all about balance.
Nature Meets Technology
Here is a tool that, to me, is the best medicine that I have experienced in my life. I teach Qigong, one of the branches of Chinese Medicine. Also, I practice Yoga, and am a certified Yoga instructor. At service at a young age in the armed services, I am a product of the VA Medical System. In 33 years of practice and 70 years of life I've seen a lot of Medicine, across the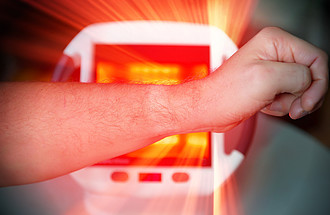 spectrum. Nothing has caught my attention more than (NIR) Near Infered Light therapy.
I wrote a blog on my initial experience with it. Al's Blog: Review on Red Light Therapy Device
I wrote another on how and why it works: Al's Blog on Mitochondria
Now I'm just going to tell you. I use it on myself, daily. My wife uses it, my extended family has started using it, and I use it in my clinic. This works. Effective on most muscle pain. Helps arthritis. Effective on sprained ligaments. I'm just starting to scratch the surface of all the issues NIR therapy can treat.
So if you want real medicine, that is natural (light is as natural as it gets), tech savvy (LED technology is the future. LED's turn electricity into a single color light, without wasting any energy on other light spectrums or heat production. It's low cost and efficient) and backed by science. Scientific studies on red light therapy.
Here's where you can get yours—>-> Get My Own Red Light Therapy Device