The main function of the Mitochondria is to generate chemical energy in the form of ATP (adenosine triphosphate), which then powers the cell. This little molecule of ATP is like our body's currency. It is used for movement, repair and to keep our body temperature stable, no matter what the temperature is outside of our body.
What are Mitochondria anyway, and why should I care?
A Mitochondrion (Mitochondria are many, or plural) is an organelle (literally: "small organ"). This tiny organ is of utmost importance, because it makes most of that currency that our body uses, ATP. There are a lot of Mitochondria in our bodies, thousands of trillions of them, about 100 quadrillion! Most cells have them, with the exception being the red blood cell. However, the liver cells have over 2000! A couple of billion are made inside our body every second.
So if there are so many, why should we care about them?
Remember, they produce ATP, our body's currency. But even more important than money, if we ran out of ATP, our cells would die off, our heart would go into seizure, and we would soon be dead. These little organelle produce our life force, and we need to take care of them!
Caring for your Mitochondria
How can we care for our precious Mitochondria? The short answer is exercise, especially bursts exercise like HIT (High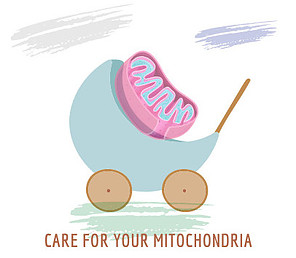 Intensity Training). Also, we need to eat a lot of varied vegetables. Our body also farms CO-Enzyme Q10 from our diet and body also creates it. However, we create less as we age. The Mitochondria use CO-Enzyme Q10 to create ATP. Many pharmaceuticals, especially Statins, which are used to lower cholesterol, deplete the production of CO=Enzyme Q10. Therefore, if you take Statins or are in the upper age brackets, CO-Enzyme Q10 is a supplement you definitely want to add to help care for your Mitochondria.
Heavy metals, refined sugar and other toxins slow down the process of the Mitochondrial' production of ATP. They process everything in order to get the correct base nutrients to make ATP. If they need to break down metals, toxins and sugar, they will wear out faster, and out body will need to replace them, taking our system.
Is there anything besides diet and exercise that can help ATP production?
It seems like a balanced diet and exercise are the standard twin answers for anything health related. That's because they are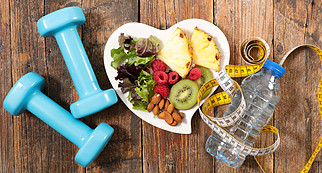 the most important aspects of self-care to focus on! However, there is something else that you can do to help with both ATP production and the health of your Mitochondria.and its ATP production. Recently studies have emerged which address Mitochondria.and its ATP production.
Red/NIR Phototherapy studies are on the forefront of this exciting breakthrough in energy medicine. What is Red/NIR Phototherapy?
This process, also known as Photobiomodulation, has been extensively researched. The conclusions of this research include many instances where Red Light Therapy adds measurable energy to the mitochondria of human cells. What does this mean? When additional energy is added to the Mitochondria, it is stimulated to produce more ATP. With this additional ATP the Mitochondria can then repair itself if necessary, or send that ATP body currency on to other cells in proximity that may need repair.
Are there devices available to the average consumer?
In my blog: "Red Light Therapy device Lifepro Review," I review a device that I personally tried, with remarkable results, from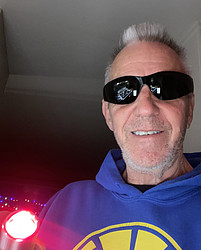 the company LifePro. There are quite a few companies that make Red Light Devices for consumer use. There are Red Light blankets, panels, saunas and even a book out:
The Ultimate Guide To Red Light Therapy: How to Use Red and Near-Infrared Light Therapy for Anti-Aging, Fat Loss, Muscle Gain, Performance Enhancement, and Brain Optimization
Conclusion
If I told you that there was a pill, scientifically proven, that would allow you look years younger, lose some unwanted weight, improve the health of your hormones, reduce pain and inflammation while increasing strength, would you want to take it? What if it had no side effects? On top of that it could help you heal quickly, recover from workouts faster, help your brain to work more efficiently and even increase your energy, You wouldn't even believe me!. Millions would be told to start taking this drug, if it were available, by every doctor. This pill would be called a "miracle drug." You know what?: That "pill" is already available. Except it isn't a pill. It's red light therapy! Red Light has the power to heal your body and optimize your health. Most everyone has become aware of the importance of vitamin D, which comes from the light emitted by our sun. Few, however, are aware of this other light that can be just as important to our overall health – red and near-infrared light. Do you think this is just me talking out of the side of my mouth like a used car salesman? Trust me, I'm not hyping you. There are now hundreds of scientific studies showing health and anti-aging benefits of red and near-infrared light therapy.
I hope that this was as eye-opening for you as it was for me. My job is to help folks get better. I am now instilling Red Light Therapy into my practice, because it;s the right thing to do. Will you do it for yourself?
Do your own research, and see what you find. Red Light Therapy, a part of Energy Medicine, the medicine of the future, drug-free.